587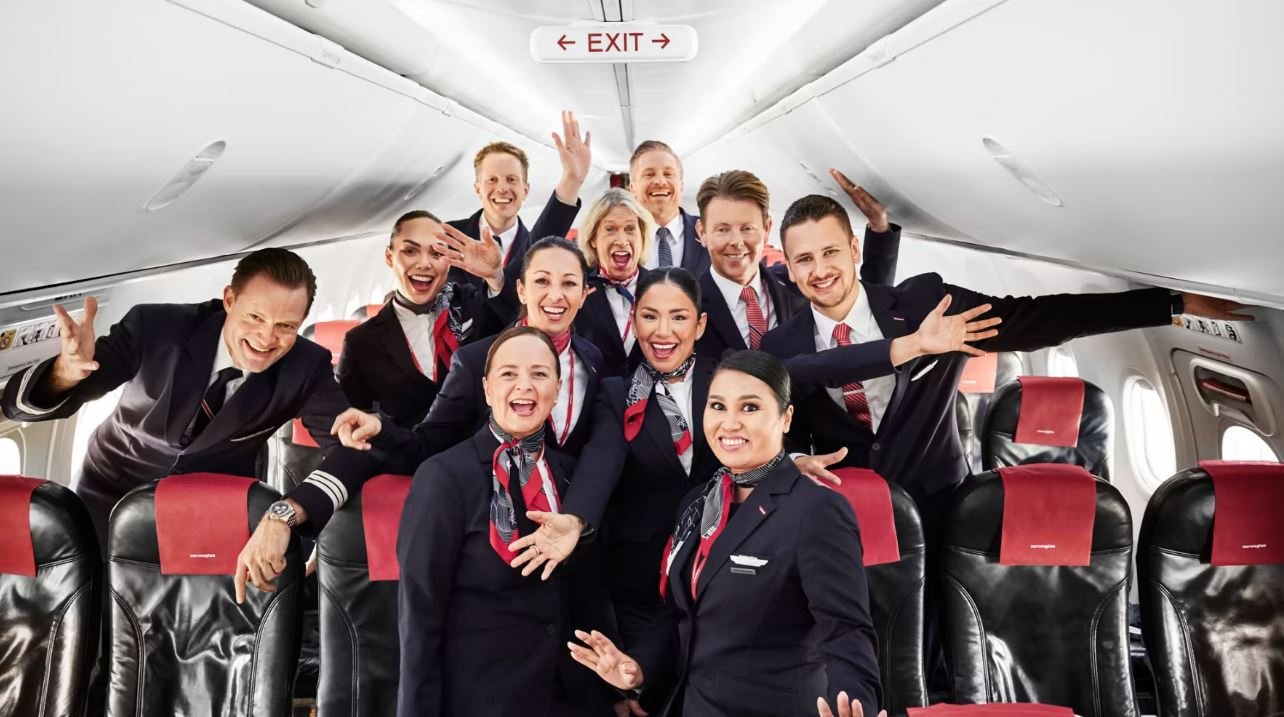 Apraksts

Pamatinformācija

Uzņēmums
Darba pienākumu apraksts
We are Norwegian all the way and will be our customers and employees smart move; we work hard to be the low-cost choice with a high-quality experience. Norwegian aim to be the sustainable option and a reliable ride by deliver smart solutions for our customers so they can tailor their journey to their needs. 


Are you our new Cabin Crew member with the Norwegian spirit?
On behalf of our Norwegian, we are so happy to expand our family to wonderful Riga.
We are now hiring experienced and inexperienced cabin crew to be based in Riga, Latvia.
Expected start up will be spring 2023.
Make your smart move today and join our team and get to know our Norwegian spirit!


This job will be for you if:
You have confidence, a sense of fun and a passion for delivering excellent customer service.  
You are exceptional communication and presentation skills to engage customers and colleagues.
You have the ability to plan and organize but still juggle priorities and "think on your feet" when necessary.  
You are reliable with strong attention to detail.  
You are able to work full time irregular working hours.
You have energy, resilience, and an appetite for hard work.  


You are our ideal candidate if:
You have a clean criminal record.
You preferably hold a Cabin Crew Attestation/ CCA. 
You have a valid Medical (previous experience) or be able to obtain a medical certificate.  
You hold an unrestricted passport offering visa free entry to our destinations (or the ability to obtain a valid visa for entry).  
You hold a valid working permit in the country you are applying for.  
You prior to hiring you will be asked to provide a drug and alcohol test. 
You are above 160 cm or 5'3" of height. 
You are at least 20 years old and are able to swim. 
You preferably speak Latvian, and fluent in English both written and spoken. 
You preferably live within 90 minutes from Riga airport.


Safety Requirements:
In addition, you will need to fulfil the following company requirements: an approved medical certificate, including a test for intoxication / alcohol, an approved background check for an admission card, an approved / passed course.


Join us to enjoy Norwegian family spirit and our company benefits:
Competitive company benefits including health insurance and employee priced tickets on all Norwegian routes.
Positive and exciting place to work in a global organization.  
Challenging, variable and dynamic environment with career abilities.
Competitive salary - starting from 800 EUR gross during the training and more after the training, also depending on previous experience and variable part.


How to apply:
Please submit your application through our recruitment system until end of November 2022.
If we choose to move forward with your application, you'll be invited to an assessment day where we will present more details on terms and conditions. 
Should you be successful and offered a position, you'll be allocated to a training course based on recruitment and operational needs at the time.
Please note in advance, we'll be unable to offer an alternative training course if you're unable to start, resulting in your offer being withdrawn.   
Unfortunately, we're unable to make any base changes once applications have been submitted.  

Automated decision-making is in use for the initial stages of this selection process. If you have any queries, then please contact us before submitting an application: cabinrecruitment@norwegian.com  


We look forward to receiving your application and welcome you in Norwegian!
Tev varētu interesēt arī:
Kickstarter in Finance (No experience needed)
Projektu vadītājs Zinātniskā institūta Izglītības daļā

PALĪDZĪBAS DIENESTA SPECIĀLISTS/-E