448
Apraksts

Pamatinformācija

Uzņēmums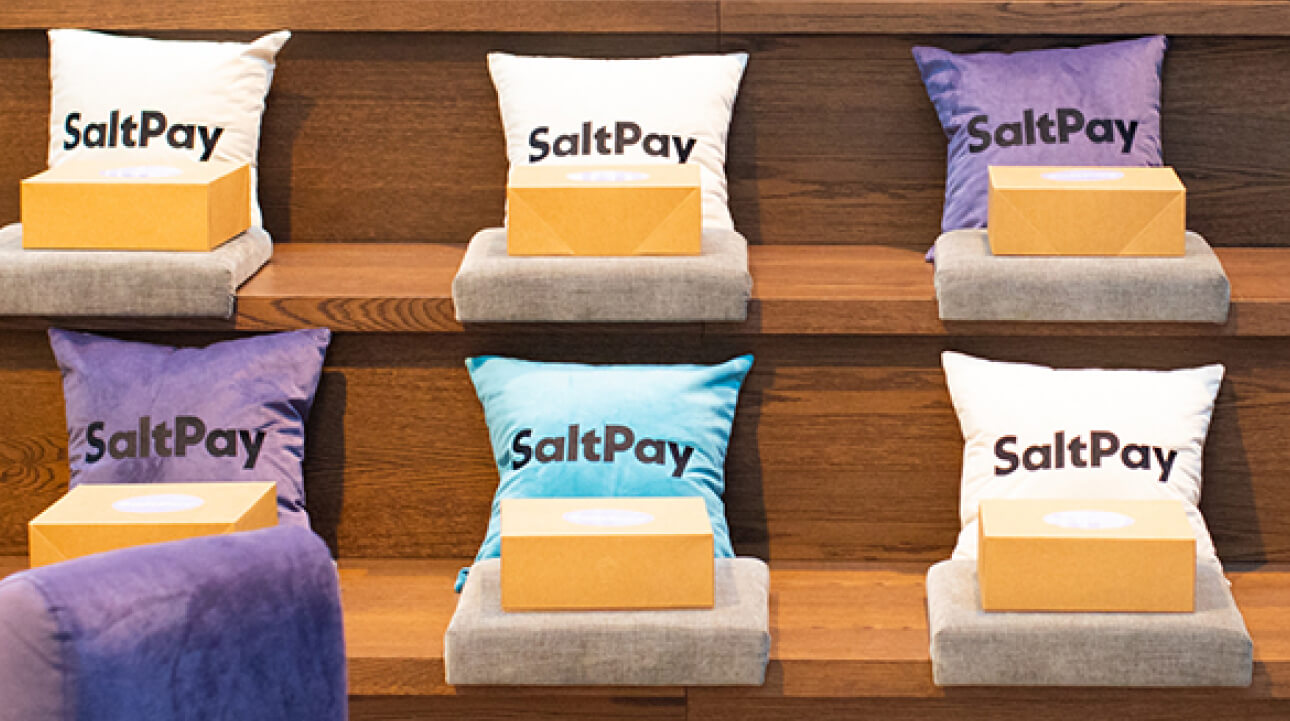 Senior Flutter Software Developer
About SaltPay
We believe that local businesses are essential to any growing society. SaltPay was founded in 2019 to create affordable, fast and secure payments and software solutions to help small and medium-sized businesses manage and grow their operations better. Taken for granted by banks and traditional service providers, small businesses have especially struggled to get access to the financial services and software they need. We exist to improve their lives and to help them grow by building products that serve their needs, or integrating with the best solutions we find in the marketplace.
We're outcome-driven entrepreneurs who emphasise energy over experience. Our number one priority is to deliver solutions that will allow our local businesses to thrive. Connecting and collaborating with a diverse group of talented teammates in an inclusive environment helps us achieve different results. We learn from each other every day, doing whatever is necessary to deliver the best outcomes for our customers. SaltPay is home to over 2,000 employees in 15 offices across 20 countries, and our footprint keeps on growing. We are fully dedicated to serving more than 100,000 merchants across our network.
To be a Salter
These are some of the core principles of our culture:
• You like to work towards honest, inspiring, and challenging objectives;
• You want to create a tangible impact on the business;
• You have a competitive mindset and work to achieve the best possible outcomes;
• Kindness, humility, self-awareness, and candour are all part of your DNA;
• You are not afraid of taking risks, and you feel empowered by extreme ownership;
• You prioritise the team's success rather than your own;
• You're always striving to become a better version of yourself;
• Problems are learning opportunities;
• You're a dreamer, a thinker, and a doer - all in one;
__________
Your Team
You will work with a diverse team to help to build a new Merchant Application from scratch. It's going to be a one-stop shop for customers to perform all financial operations in one place. Some of the features would be issuing payment cards, receiving and sending bank transfers, viewing sales reports and applying for extra services. This is a unique opportunity to participate in the development of new FinTech superapp from the very beginning.
Your team will use technologies such as Flutter, Android, iOS, REST APIs to create a visually appealing app, which is critical for merchant business. It will be integrating other SaltPay APIs and value propositions in one place making it a strategic project.
Your Mission
We are looking for someone who is eager to learn and improve every day by taking ownership of their role and responsibilities. We are looking for individuals with a strategic and analytical mindset and a vision for the future. You will have an understanding of acquiring processes such as clearing/settling and how payments work in general.
Above all, we require someone who harbours the ambition to grow with the company. You will be exposed to the entirety of our business, and it is up to you to carve your path. The entrepreneurial spirit lies in the heart of our culture – we are seeking self-starters to take ownership of problems they observe and tackle them creatively.
On a regular day as a Senior Flutter Engineer at SaltPay, you will:
Write clean, secure, and well-tested code to solve business problems
Apply latest Flutter platform and libraries to build cross-platform apps
Incorporate automation best practices to reduce the chances of repetition/waste and human error
Build Mobile Apps to be used by hundreds of thousands merchants across EU
Integrate various payment APIs and SDKs to move money around
Focus on delivering modern and efficient UX to users
Collaborate and communicate effectively within the team and across the organisation to achieve the team's goals
Serve as a mentor and supporter for fellow developers and team-mates
Continuously work to improve while being empathetic and considerate with others
Your Story
5+ years in mobile software development expertise
Hands-on experience of iOS/Android apps development with Flutter
Experience working in an Agile/Scrum development process
You have strong knowledge of software development life-cycle and processes
Experience with third-party libraries, SDKs and APIs
Experience with automated testing and building tests
Experienced with version control tools
Good level in English, close to fluent
The Perks
We trust you, so we offer flexible working hours, as long it suits both you and your team;
Private Health Insurance;
25 days of Annual leave (+ Public Holidays);
Frequent team events & activities in the office and outside;
Possibility to travel to different offices around Europe;
You'll get a competitive salary and you will join the Universal SaltPay Stock Option Plan (USSOP) from your first day. The USSOP gives all employees the chance to be actual company owners;
Office snacks on Fridays;
Friendly, comfortable and informal office environment.
________
SaltPay is a place for people who can challenge the status quo. People who believe they can make a difference in the world by participating in a business model designed to create a more balanced and fair market. More than experience, we believe in potential and that a human's learning ability is limitless. As long as you have the right mindset, can live by our values and that you genuinely want to learn and develop your skills and knowledge, then we have the career challenge you've been looking for right here. We pledge to put our people first, and above everything else, to create a challenging opportunity that will foster personal growth.
We're citizens of the world - SaltPay is an open and safe space for everyone, regardless of their story.
Please note that all supporting documents such as CV's must be in English.
Mēneša bruto alga
Bruto mēnesī
  € 6000
Papildu informācija:

 We encourage everyone interested in opportunities with SaltPay to apply without being constrained by conditions we offer. If you feel you deserve a salary outside of our typical compensation range, let's talk! Super performers are welcome!
Atrašanās vieta
Rīga, Rīgas rajons,

Latvija


Alojas Biroji
Attālināta darba iespējas
Darba veids
Pilna slodze
Elastīgs darba laiks
Kontaktpersona
Tatiana Suslova

SaltPay is a payment services and software provider, arming local businesses with the technology they need to automate and grow. We exist to serve local businesses.

We're a pan-European business, with a global presence. Home to over 2,000 employees in 14 offices across 12 countries, our footprint grows every day.

Alongside our solution for local businesses, we also offer a range of other services and software such as issuer payment processing, cloud-native payments and business management Software-as-a-Service to global FinTechs, payment providers, banks, and mobile network operators.
---
Reģistrācijas numurs
: 40103539651!
Tev varētu interesēt arī:
Javascript Expert

Full-stack programmētājs/-a

SIA DeskTime
Rīgas rajons
€ 2800 – 3500
Beigu termiņš:
08.06.2023
CNC Operators/-e