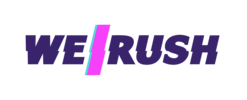 HTML EMAIL DEVELOPER
BLACKSTONE SYSTEMS LIMITED Ārvalsts komersanta pārstāvniecība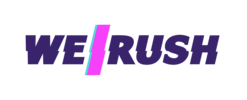 HTML EMAIL DEVELOPER
BLACKSTONE SYSTEMS LIMITED Ārvalsts komersanta pārstāvniecība
Apraksts

Pamatinformācija

Uzņēmums
HTML EMAIL DEVELOPER
Werush, international company founded in 2017, with offices in Europe, with products focusing on the following markets - Sweden, Finland, Norway, Canada, New Zealand, UK showing extensive growth and is gaining on strong popularity among customers.
We are looking for a responsible HTML Email Developer to join our office in Riga.
Additional information
The successful candidate will:
Design/create banners for email templates;
Develop and deploy responsive email marketing templates;
Assist in creating automated/marketing email campaigns;
Ideal candidate has:
1+ year experience in email development;
Good understanding of HTML, CSS and responsive design;
Basic knowledge of Adobe Photoshop;
Good english communication skills
We offer:
Full-time position in the office
A unique working environment in a friendly team
Full time job with flexible schedule
Opportunity of career growth
Benefit package
Fascinating work atmosphere built up by real igaming fans
Do not miss your chance! We look forward to welcoming you to our team!