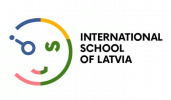 ELEMENTARY STUDENT SUPPORT SERVICES TEACHING ASSISTANT (FULL TIME)
The International School of Latvia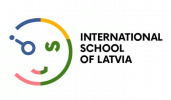 ELEMENTARY STUDENT SUPPORT SERVICES TEACHING ASSISTANT (FULL TIME)
The International School of Latvia
Apraksts

Pamatinformācija

Uzņēmums
Additional information
We are looking for applicants who are happy, flexible, and energetic, who are open-minded, passionate about and dedicated to their work, enjoy being a contributing member of a collaborative team, and are committed to personal excellence, and love to work with special learning needs children.
Additional requirements:
Bachelor's degree or higher (preferably in education);
Strong English language skills (and preferably Latvian and Russian);
Demonstrated ability to use technology;
Demonstrated professional and ethical approach to work;
Commitment to continuous personal growth;
Student-centered and nurturing personality;
Flexibility, creativity, and initiative;
Skilled in quickly building rapport with teachers and students in classrooms;
An interest in and empathy for the learning needs of EAL and Learning Support students;
Strong communication skills.
Preference will be given to applicants who have experience working with special learning needs children and a degree in education, special education, social education, developmental psychology or similar.
Please note that as a part of our child protection protocols, all applicants must provide a criminal record check, the name of at least three professional references, and certified documents appropriate to the position.
Salary from EUR 1125 gross, health, and accident insurance.Place of work: International School of Latvia, Meistaru street 2, Pinki, Babite County, LV-2107
Please send your cover letter and resume in English by clicking "Apply". Phone for inquiries: 67755146 or 26148512 (during working hours only 9:00-16:00)